Made for Documentary Awards
celebrating outstanding documentary family photography
Entries are now closed. Thank you to everyone who has submitted. Watch this space for the announcement of the judging broadcast date!
This new award is devoted to recognising excellence in the world of documentary family photography, celebrating the next generation of outstanding image makers and encouraging photographers to continuously raise the bar in their craft.
RECOGNITION
A chance to gain recognition for your exceptional work.
EDUCATION
Learn from the judging broadcast, gaining valuable insights into the art and craft of documentary family photography.
FEEDBACK
A chance to receive valuable feedback from experienced photographers.
INSPIRATION
Be inspired by the incredible work of your peers and discover new ways to express your creativity.
2023 Theme: EVERYDAY
Our theme this year is EVERYDAY. We encourage you to interpret this theme in any way you see fit, as long as it relates to documentary family photography. From candid moments of everyday life to environmental portraits, submit your best work infused with your unique style and vision.
"Joy comes to us in moments – ordinary moments" — Brené Brown
First Round Guest Judges
Our guest judges will review all submitted images, resulting in a longlist which will progress to the second and final round of judging. The guest judges will also select one image each as their Judge's Choice.
Amy Dangerfield
Amy Dangerfield is a documentary photographer who believes that our lives might not be pretty all the time but they surely are the most beautiful. Amy is passionate about preserving individual and family histories in the most honest way hoping that collaboratively, we can have a more accurate societal history recorded. As an educator and speaker, Amy has also been guiding others to lean in to each artist's identity and passion to become an authentic storyteller.
Amy has been awarded in Voice competition, DFA photo competition, Fearless Family Photo Contest, This is Reportage: Family Contest as well as Inspirational Family Photo Contest. Her work is frequently published in Click Magazine.
Born and raised in Wuhan China, Amy moved to the US to complete her Master's Degree in Electrical Engineering and met her husband at school. Amy currently resides in Phoenix, Arizona with her husband, 4 little ones, and a tortoise that is supposed to be able to grow to over 100 lbs. Amy is also a homeschool mom trying to raise bilingual kids.
Find out more: www. amydangerfield.com
Mikaela Martin
Mikaela Martin is an Australian documentary photographer, based in South Florida, USA. She is self taught. Her background as an artist is in film and theater, which informs many aspects of her photography. Her work explores narratives of childhood and family life, and has found a home in editorial, commercial, and artistic spheres alike.
Martin's work has been recognized by The Documentary Family Awards, Palm* Photo Prize, and The Australian Photography Awards. She has exhibited at Head On Photo Festival in Sydney, FMoPA Florida, FORMAT Festival UK, Frontroom NYC, Center for Fine Art Photography in Colorado, and the South East Center for Photography in South Carolina. Commissions include Apple and The Gates Foundation.
Martin is a contributor for New York Magazine and The Wall Street Journal. She is a member of Women Photograph.
Find out more: www.mikaelamartin.com
Niki Boon
Niki Boon is a former physiotherapist turned family photographer, teacher and lecturer internationally. Over the last decade, her work has been internationally award winning and featured.
She is represented by Obscura Gallery, Sante Fe, but feels her best outcomes are making photos families want on their walls, fridges, and bathroom mirrors.
She currently lives in New Zealand with her husband and four children who have been the focus of her personal work, making raw, honest, gritty pictures of their unschooling days in rural South Island.
Find out more: www.nikiboonphoto.com
"Photograph the world as it is. Nothing's more interesting than reality." — Mary Ellen Mark
Second Round Judges
Longlisted images will be reviewed by the panel of second round judges. They will select the First, Second, and Third Place Winners, as well as up to ten runners up. This process will be publicly broadcast (date TBC) when the winners will be announced.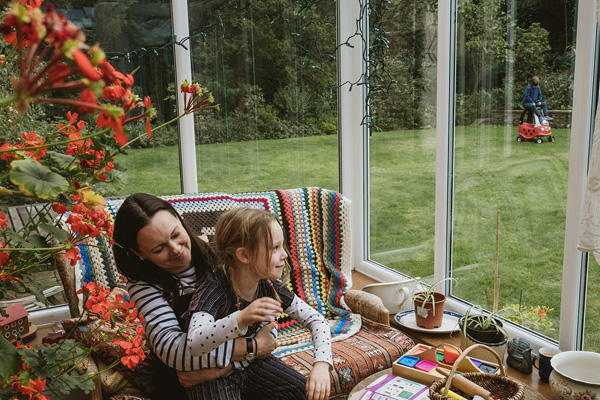 Alice Chapman
Alice has been a family photographer since 2011. The moment she realised documentary family photography was an established genre was the moment everything started to make sense. Alice is passionate about enabling families and children to be themselves in their family photos so she can champion their individuality. Alice has been listed five times as the top UK family documentary photographer by the Family Photojournalist Association, winning many awards. Alice is a This is Reportage Family multi-award winner and a Documentary Family Awards finalist. Her work has been featured in many international publications, platforms and exhibitions, including the Royal Photographic Society, Digital Photographer Magazine, Photo Vogue, Shutter Hub, Click Magazine, PhotoPlace Gallery and the Florida Museum of Photographic Arts. With 15 years' people management experience, being a qualified coach and experienced mentor, Alice is passionate about helping photographers thrive.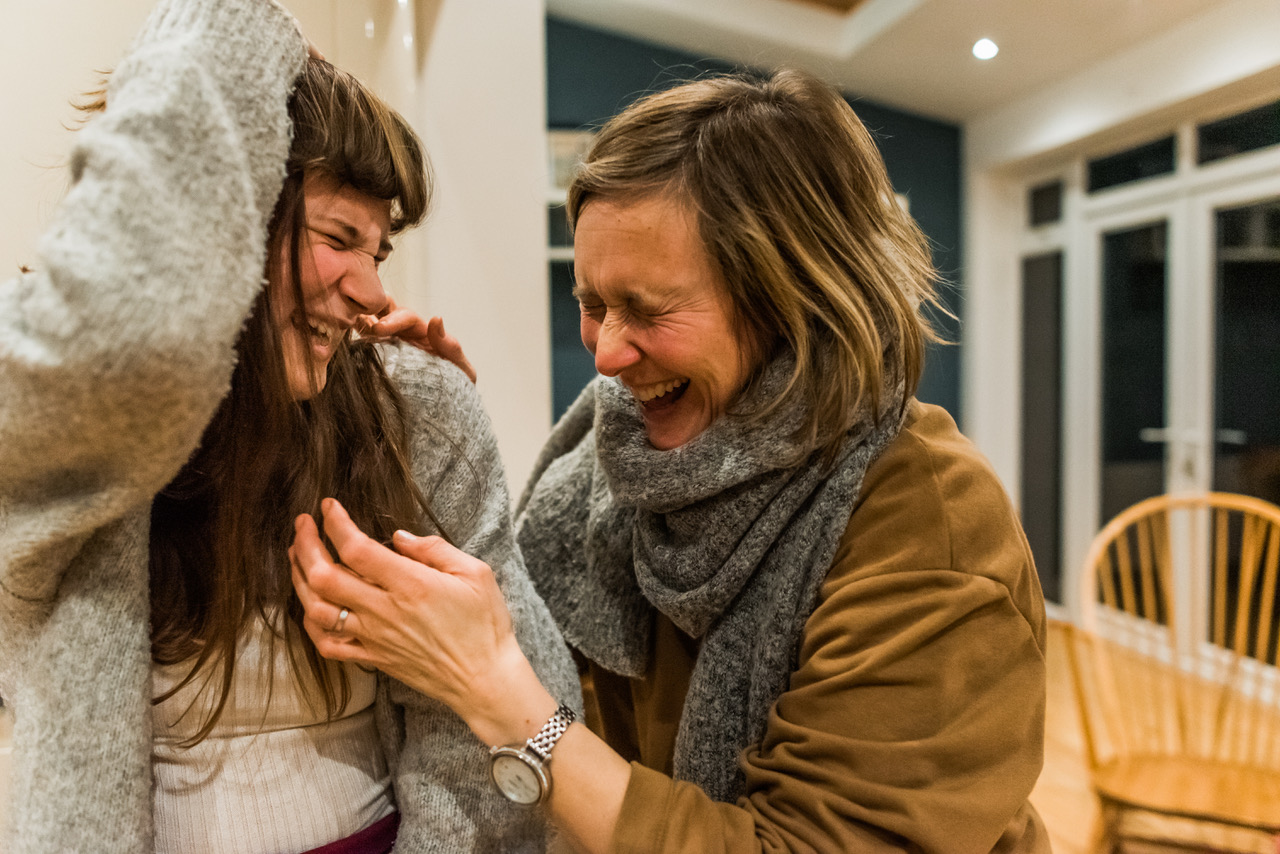 Emma Collins
From humble beginnings of wrapping newborn babies back in 2010, to having a successful lifestyle business, Emma has become one of the leading documentary family photographers in the UK and has won several Documentary Family Photography awards, including Best Overall and Environmental Portrait categories twice in a row. In 2021 she has been shortlisted for the Alpha Female Award by the World Photography Organisation. Her heart has been won by the powerful stories that documenting family life offers, showing families that life doesn't have to be manicured, that what they have together is their perfect. She is passionate about spreading this message, raising the profile of the genre and teaching photographers how to elevate their images to create art from the everyday chaos.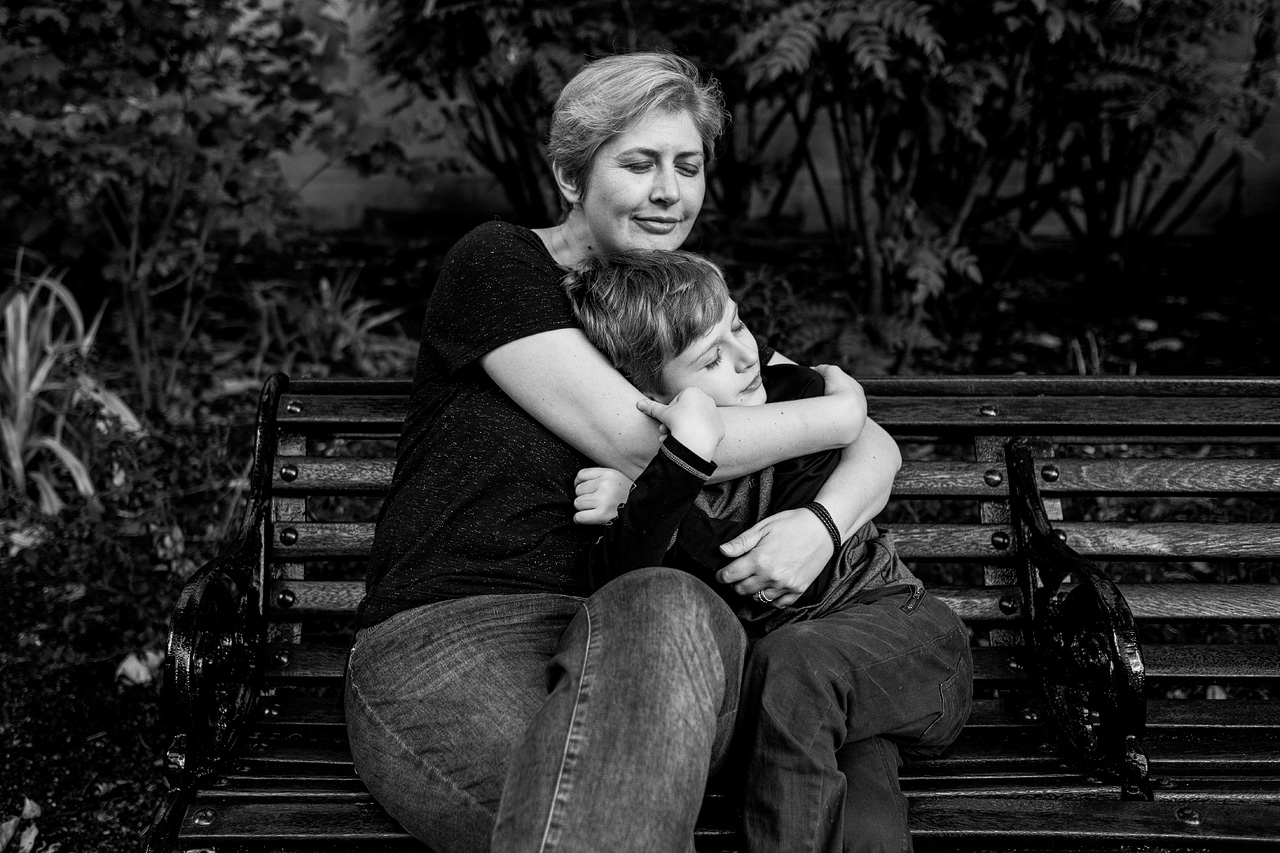 Antonina Mamzenko
Antonina Mamzenko is a recovering lawyer, photographer and co-founder of Made for Documentary. Since 2009 she has become one of the leading UK family photographers working with clients from all over the globe. Her superpower is documentary portraiture and capturing authentic moments of humour and connection. Antonina's work has received numerous accolades, including Julia Margaret Cameron Award for Women Photographers, and has been shortlisted for The Portrait of Britain award twice. It has also appeared in a number of national and international publications, including British Journal of Photography, The Sunday Times and Digital Photographer Magazine, and included in a number of group exhibitions in the UK and abroad, most recently at the Royal Academy (UK), Florida Museum of Photographic Arts (USA), and Modert Art Oxford (UK), among others.
FIRST PLACE WINNER
The second round judges will select one image as this year's overall winner. The winning photographer will receive a £350 cash prize and a prominent feature on our website and social media platforms.
SECOND AND THIRD PLACE WINNERS
The second round judges will also select 2nd and 3rd place winners. The winning photographers will receive a £100 cash prize each and a prominent feature on our website and social media platforms.
UP TO TEN RUNNERS UP
The second round judges will also select up to ten runners up who will be featured on our website and social media platforms.
GUEST JUDGE CHOICES
The three guest judges will select one image each as their "Judge's Choice", accompanied by a dedicated text explaining their selection. These images will receive a prominent feature on our website and social media platforms.
Entry fees:
1 free entry | 3 images – £15 | 6 images – £25 | 12 images – £40
All entry fees will go towards the prize money for the 1st, 2nd and 3rd Place Winners, as well as the running costs of the award.
Please read Submission Guidelines and Image Specifications carefully prior to submission. If your entry does not comply, Made for Documentary reserves the right to remove it at any time before, during and after the award process and withdraw any prizes awarded.
The Made for Documentary Awards are open to any photographer, 18 years of age or older, from any country. Both professional and non-professional photographers are welcome to submit.
All submitted photographs must have been taken on or after 1st January 2022.
AI-generated imagery is not permitted.
All submissions must relate to the 2023 theme "Everyday" in the context of the documentary family photography genre, although you are welcome to interpret the theme as you see fit within these parameters.
All submissions must be made using the online submission form. No email entries will be accepted. Please check your entries carefully as you will not be able to amend them once submitted.
Everyone can submit one image for free. To purchase additional entries, simply refresh the page and complete the submission form again. You can purchase as many additional entries as you wish until the deadline.
Deadline for entry: 11.59pm GMT on Tuesday 7th November 2023. No late submissions will be accepted.
IMAGE SPECIFICATIONS
Images must be sized 2000px on the long edge, at 72dpi resolution.
Maximum file size of each photo is 5Mb.
All files must be .jpg format.
Both colour and black & white images are accepted.
No borders, watermarks, signatures, logos or any other kind of identifying marks are allowed anywhere on the submitted image(s).
Image files must be renamed according to the following format: FIRSTNAME_LASTNAME_01.jpg, FIRSTNAME_LASTNAME_02.jpg, etc.
If your submitted images do not meet all of our image requirements they may be disqualified without notice, and your submission fee will not be refunded.
COPYRIGHT
Copyright and all other rights remain with the photographer. Any photograph used by Made for Documentary will be credited to the photographer. Use may include but not be limited to publication on the Made for Documentary website, social media channels and printed publications. All entrants understand that any image submitted to the competition may be used by Made for Documentary for marketing and promotional purposes of the current and subsequent award cycles, including but not limited to in any third party print and digital media, though there may not be monetary compensation. Before entering the Awards please ensure you have relevant permissions from the subjects depicted in the photographs.
Neither Made for Documentary LLP, nor their associates, affiliates, or partners assumes any responsibility for photos submitted in violation of competition rules, or for those which violate copyright regulations.
PRIVACY NOTICE
You agree that by submitting your entry using this entry form, Made for Documentary LLP may receive, store and process the information you include in your submission, in order for us to effectively manage the submission process.
QUESTIONS AND SUPPORT
If you have questions about the submission process, please email us on hello@madefordocumentary.com. Please note that our response time is 24 hours, and any last minute quieries might not be answered.
Frequently Asked Questions
Q: Are there any rules about the documentary approach in terms of how the photographs are shot and edited?
A: The intention of the Made for Documentary Awards is to celebrate outstanding family photography created with the documentary ethos in mind, meaning that submitted photographs are undirected captures of real life or, in the case of environmental portraits, directed captures that aim to represent the reality of the subject. The photographs should be edited and toned with this approach in mind, meaning that the content of the submitted image represents the reality of the moment.
Q: Can I submit film photographs and how?
A: Yes! Please submit digital scans to the image specifications in our submission guidelines.
Q: What do you mean by "family"? 
A: Family means different things to different people. Our definition is expansive, so you're welcome to enter images that represent whatever "family" means to you within our overall theme of "everyday". 
Q: Can I submit more images / can I submit more than once?
A: Yes, you can submit as many times as you like. After submitting your initial free entry, refresh the page and choose the image pack you'd like to purchase. You can purchase as many additional entries as you wish up until the deadline.
Q: Can I submit images of my own family?
A: Yes! You can submit personal work, client work, project work; anything that represents the everyday within the documentary family photography genre.
Q: Can I submit a series of images?
A: You can submit images from a series but each image will be judged as a stand alone single image.
Q: Can someone under 18 enter the Awards?
The Made for Documentary Awards are open to any photographer, 18 years of age or older, from any country. At this time, photographers under 18 are not eligible to enter.
Q: Is it the same as using #madefordocumentary to get featured?
A: No. On Instagram, you can use #madefordocumentary to get featured by our community moderators. This is not the same as entering Made for Documentary Awards. Made for Documentary Awards is a juried competition with cash prizes. To enter, you must fill in the submission form on our website and pay a submission fee (unless submitting only one image, which is free to submit; you still need to use the entry form on our website to do that).
Q: Do I have to be a professional documentary family photographer to enter?
A: Not at all! Whether it's your full time job, a hobby, or something in-between, everyone is welcome to enter. As long as the images you submit answer our theme and are shot in the ethos of documentary family photography, that's all that matters.
Q: Do I have to be a member to enter?
Made for Documentary is not a membership organisation. Anyone can enter Made for Documentary Awards.