The Alumni Room is an exclusive group mentoring experience for alumni of our mentored courses Turning Chaos into Art and The Business of Documentary, led by Alice Chapman, Antonina Mamzenko and Emma Collins.
It's always a bittersweet feeling when a group mentoring course ends. We're so proud of what you've achieved and how far you've come, but we miss you! We also know that ongoing support can make a big difference too: we want to build on the work you've already done and the progress you've made. There's always more to do and learn. Some of you go on to do one to one mentoring. Many of you stay in touch. Lots of you have said you'd love the courses to continue. We'd also love to trial working together as a three – we think you'll benefit hugely from that. So, we've been working hard behind the scenes and we're so excited to trial our new mentoring experience, with limited spaces!
The Alumni Room is a three month group mentoring experience, for now. (If all goes well we're hoping to add more blocks of time later.) Think of it as an exclusive space for you and your peers, where you can continue to learn together, with all three of us this time, with a blend of creativity and business.
 A monthly deep-dive mentored group Zoom call (just like in the previous courses) with a limited number of people,

with a combination of some or all of Alice, Antonina and Emma.
A monthly peer-to-peer support group Zoom call where you can chat to your peers, show what you're working on, get peer feedback, accountability, or simply catch up and feel less alone! These group calls will not have a mentor present.
A brand new Alumni Room Facebook group where you can discuss all things relating to the creative and the business side of family documentary photography. All three of us will be in there to support you and you will have access to the group while you're a member of The Alumni Room.

We will be slowly retiring the individual course Facebook groups in the run up to the new year as they naturally become quieter, so this will become your new dedicated space to ask questions and get continued feedback from us and accountability from your peers in-between monthly Zoom calls.
The opportunity to mix with – and get accountability from – not only peers from your own course, but from other runs of the same course, and from a course you might not have done too. We always say that you learn just as much from other peoples' questions being answered as from your own. We're excited to blend the creative and the business learning into one in a single learning space. 
Just like your previous Zoom calls, you'll bring to the room something you've been working on, or questions, and we'll meet you where you are. This could be two photos for critique, a new pricing plan or questions about light / client care / marketing / selling / creativity / the recession… if it's to do with the creative or the business side of documentary photography then we've got your back.
We're not providing written or recorded taught content. Both TCi
A and BoD are so full of content, that we feel you have all the information you need at this stage. This is a space for you to continue to work on that learning; to ask us questions, run things past us for feedback and critique, and of course to learn from each other. Think of The Alumni Room as a natural continuation of your previous course/s, just blended together! 
Here are some more details:
Who will be mentoring in the Zoom calls?
We're trialling some Zooms with just one of us (either Alice, Antonina or Emma) and some with all three of us, to see what works best. You can sign up for the mentor that you'd like to work with in month 1 and month 2, and in month 3 all the Zoom calls will be with all three of us. 
How does the Zoom scheduling work?
You'll have an online calendar where you can choose from a nice range of dates and times – daytimes, evenings, weekdays and weekends. You'll be able to choose one Zoom call a month.
Below are the provisional dates and times for the mentored Zoom calls (you'll pick one per month):
Tue 4th Oct 7-8:30pm BST, Wed 12th Oct 1-2.30pm BST, Sun 23rd Oct 8-9.30pm BST
Tue 8th Nov 1-2.30pm GMT, Sun 13th November 8-9.30pm GMT, Wed 23rd Nov 11am-12:30pm GMT
Fri 2nd Dec 10am-1pm GMT, Mon 5th Dec 12.30-3.30pm GMT
Dates for peer-to-peer Zoom calls will be set up around and in addition to the above but will be sure to cover a variety of time zones and life commitments.
How many students will be in the Zoom calls?
For this run there will be a maximum of 5-8 people in each call. 
Will the Zooms be recorded?
No. You might be with different students from time to time, and we'd like you to feel that each call is a private room where you're free to be vulnerable about your creativity or to talk about your pricing or marketing plans. We also don't want to pile up Zoom recordings on your desk to watch! The value is in turning up; the room is yours to make yourself at home and to take away what you need.
When does it start?
October 2022.
How many spaces are there?
15. This is a very limited number of spaces so that we can trial out the format. The mentorship will only go ahead if a minimum of 12 alumni sign up.
What's the investment?
The total investment for three months is £295 (one-off payment).
Is this a Beta run?
Yes, for sure. We're trialling a small group for a short-ish time, so that we can get a feel for what works. Your feedback will be really important to us. As much as we're confident that we can add value and make a difference, we want to be careful to test out any new format first. 
Where do I sign up?
I have more questions.
Great – you know we love to talk about this stuff! Get in touch with any of us, post in the course groups or drop us an email and we'll get right back to you.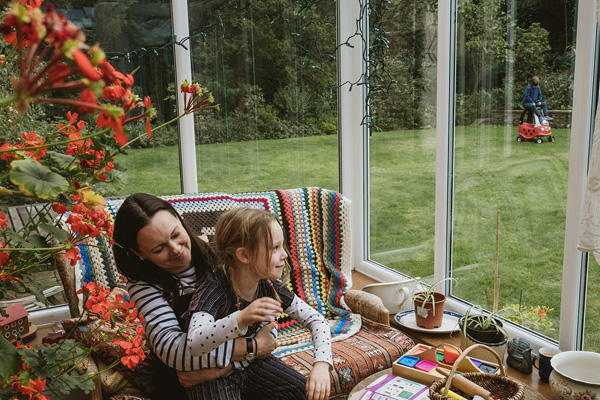 Alice Chapman
Alice has been a family photographer since 2011. The moment she realised documentary family photography was an established genre was the moment everything started to make sense. Alice is passionate about enabling families and children to be themselves in their family photos so that she can champion their individuality. Alice has been listed four times as the top UK family documentary photographer by the Family Photojournalist Association, winning many awards. Alice is a This is Reportage Family multi-award winner and a Documentary Family Awards finalist. With 15 years' people management experience, Alice only misses two things from her corporate days; office cakes and developing people's skills. A qualified coach and experienced mentor, Alice is passionate about helping photographers to plan, do and grow.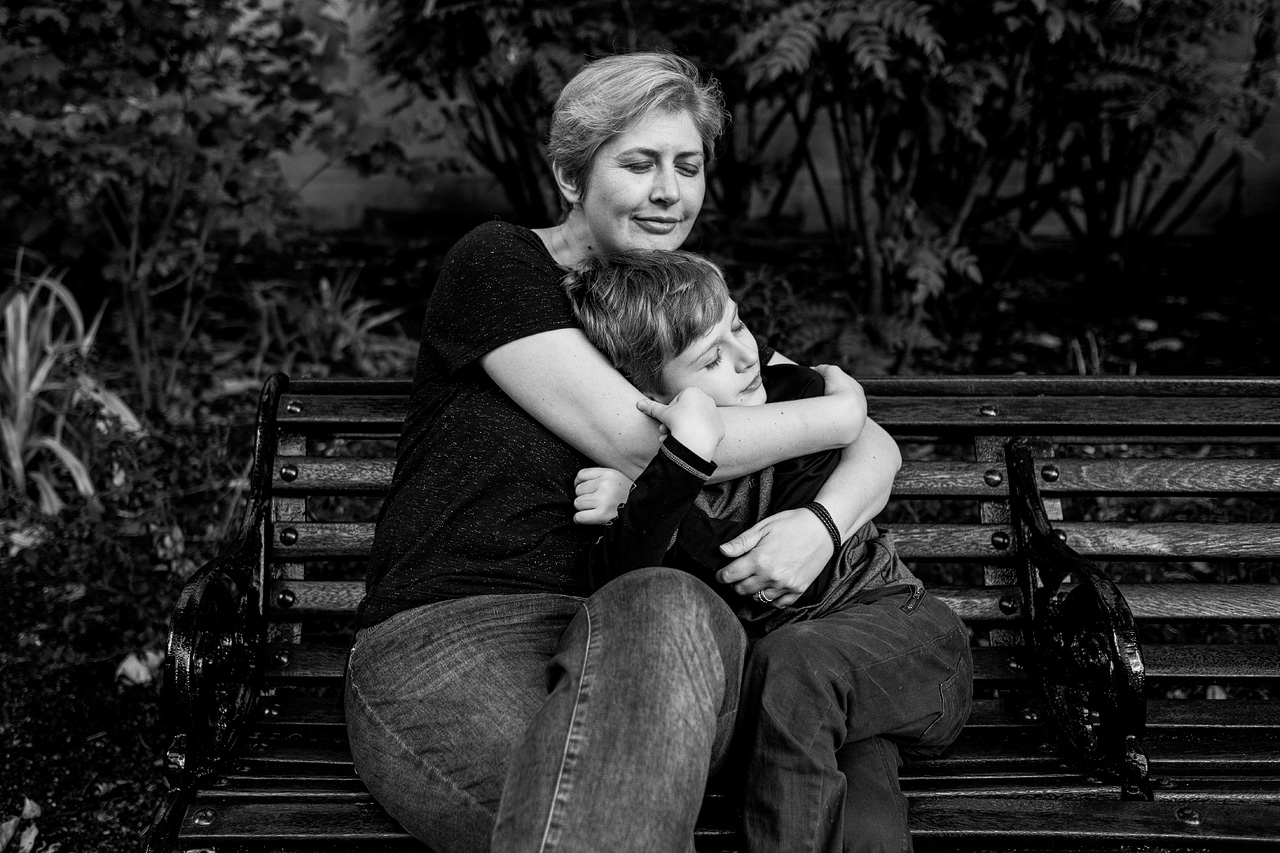 Antonina Mamzenko
Antonina is a recovering lawyer who moved from Russia to the UK in search of an adventure and found her home. She started her lifestyle family photography business back in 2009 and after getting tired of telling people what to wear and where to sit, transitioned to a more documentary approach in 2015. Over the past 10 years she has become one of the leading UK family photographers working with clients from all over the globe. Her superpower is documentary portraiture and capturing authentic moments of humour and connection. An introvert to the core, she is passionate about teaching photographers how they can run a profitable photography business while playing to their unique strengths – and without burning out.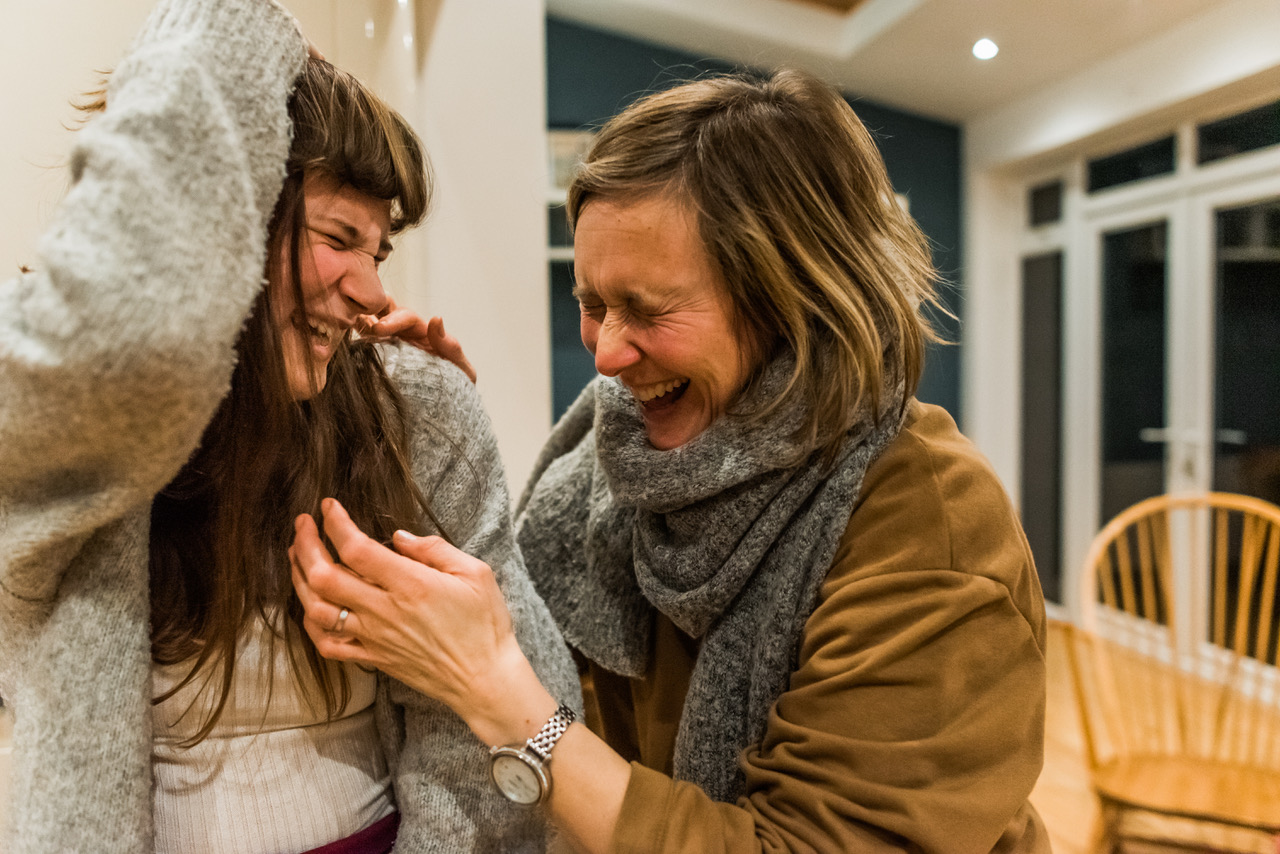 Emma Collins
From humble beginnings of wrapping newborn babies back in 2010, to having a successful lifestyle business, Emma has become one of the leading documentary family photographers in the UK and has won several Documentary Family Photography awards, including Best Overall and Environmental Portrait categories twice in a row. In 2021 she has been shortlisted for the Alpha Female Award by the World Photography Organisation. Her heart has been won by the powerful stories that documenting family life offers, showing families that life doesn't have to be manicured, that what they have together is their perfect. She is passionate about spreading this message, raising the profile of the genre and teaching photographers how to elevate their images to create art from the everyday chaos.