For documentary family photographers.
By documentary family photographers.
Providing a community hub, expertise and education, we're on a mission to help documentary family photographers develop their skills and elevate the genre. We are Made for Documentary.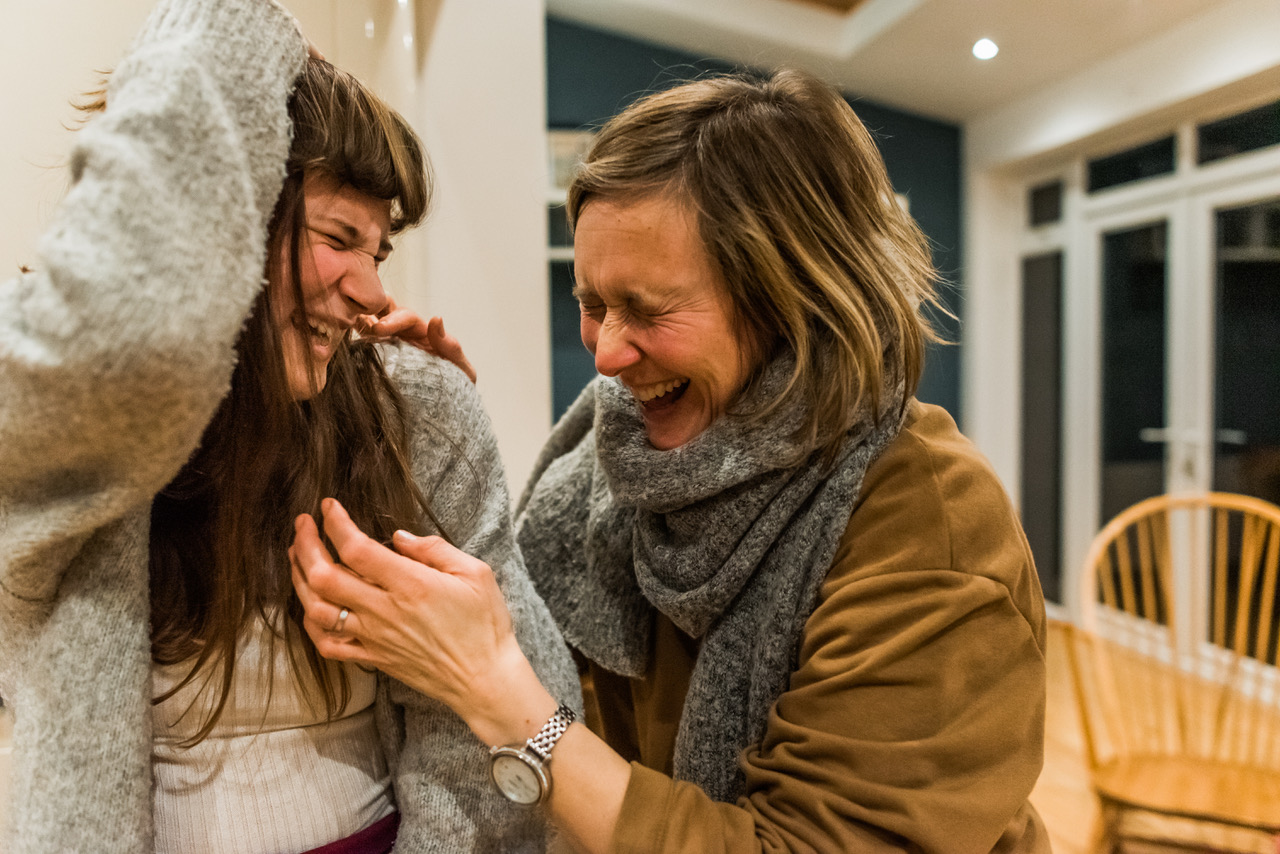 Emma Collins
co-founder, mentor
From humble beginnings of wrapping newborn babies back in 2010, to having a successful lifestyle business, Emma has become one of the leading documentary family photographers in the UK and has won several Documentary Family Photography awards, including Best Overall and Environmental Portrait categories twice in a row. Her heart has been won by the powerful stories that documenting family life offers, showing families that life doesn't have to be manicured, that what they have together is their perfect. She is passionate about spreading this message, raising the profile of the genre and teaching photographers how to elevate their images to create art from the everyday chaos.
Emma's Instagram | Emma's Website
Image © Diana Hagues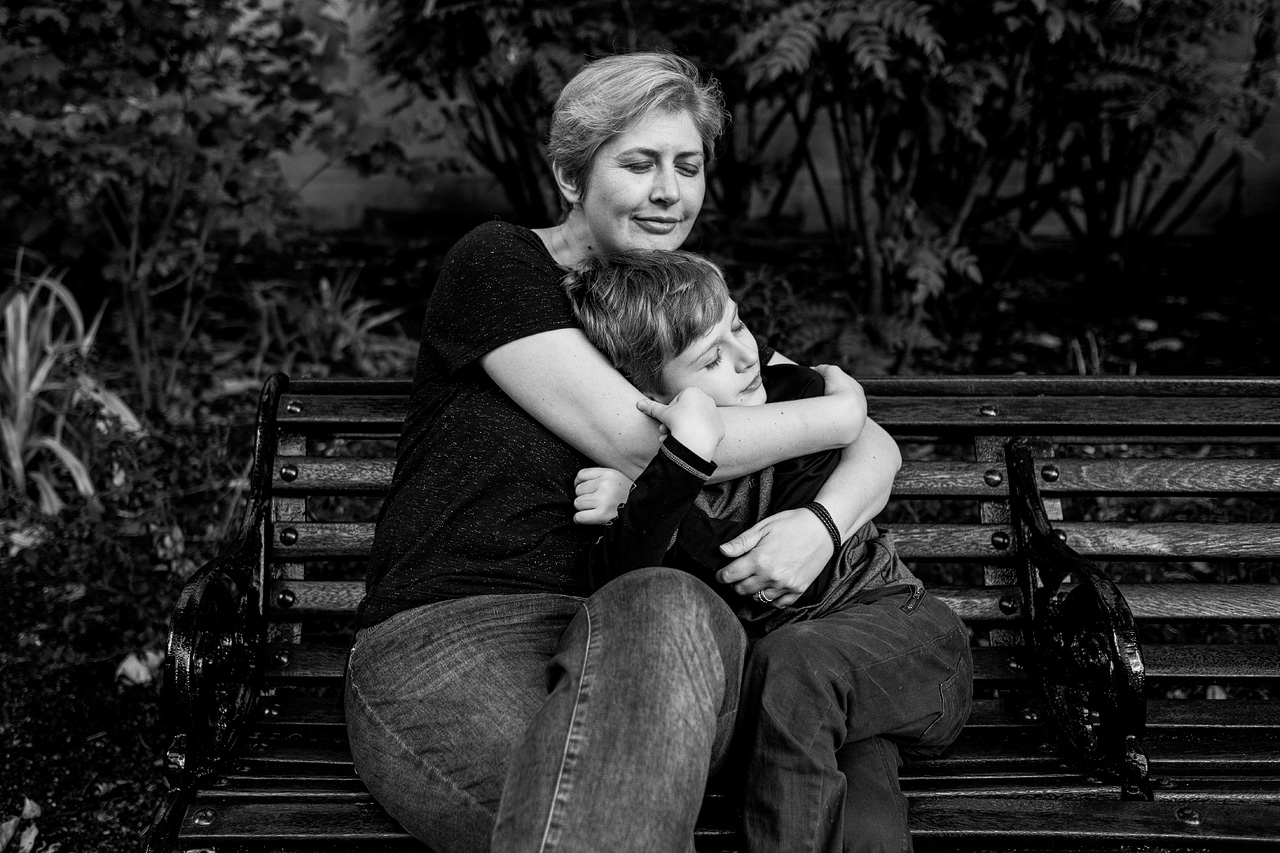 Antonina Mamzenko
co-founder, mentor
Antonina is a recovering lawyer who moved from Russia to the UK in search of an adventure and found her home. She started her lifestyle family photography business back in 2009 and after getting tired of telling people what to wear and where to sit, transitioned to a more documentary approach in 2015. Over the past 10 years she has become one of the leading UK family photographers working with clients from all over the globe. She has shortlisted for Portrait of Britain twice, and her work has been published and exhibited nationally and internationally. Her superpower is documentary portraiture and capturing authentic moments of humour and connection. An introvert to the core, she is passionate about teaching photographers how they can run a profitable photography business while playing to their unique strengths – and without burning out.
Antonina's Instagram | Antonina's Website
Image © Ralu Chase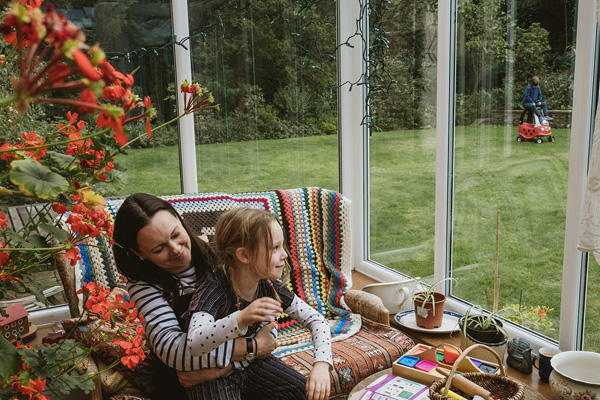 Alice Chapman
co-founder, mentor
Alice has been a family photographer since 2011. The moment she realised documentary family photography was an established genre was the moment everything started to make sense. Alice is passionate about enabling families and children to be themselves in their family photos so that she can champion their individuality. Alice has been listed four times as the top UK family documentary photographer by the Family Photojournalist Association, winning many awards. Alice is a This is Reportage Family multi-award winner and a Documentary Family Awards finalist. With 15 years' people management experience, Alice only misses two things from her corporate days; office cakes and developing people's skills. A qualified coach and experienced mentor, Alice is passionate about helping photographers to plan, do and grow.
Alice's Instagram | Alice's Website
Image © York Place Studios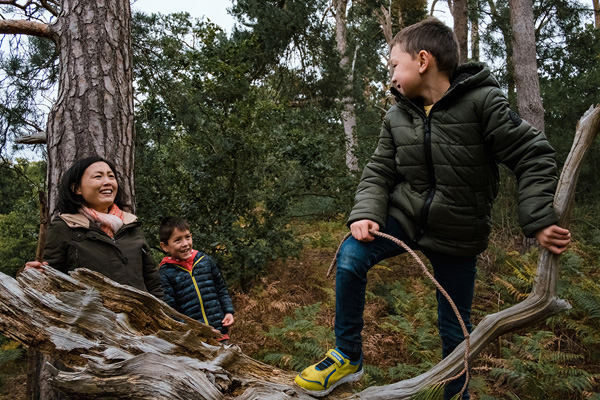 Diana Hagues
co-founder
Diana started her documentary family photography business in 2017 and quickly established herself as a versatile documentary family photographer, where she has won awards in Documentary Family Awards, Portrait of Britain, and This is Reportage Family. Her passion for this genre of photography started from an early age after moving from Hong Kong and poring through old family albums as a way to find connection and make sense of her roots back in her native country and in the UK, where she now lives outside Cambridge. As an educator and mentor, she is keen to help other photographers find their own unique voice and to feel confident in communicating through their photography the beauty of everyday life using the documentary approach.
Diana's Instagram | Diana's Website
Image © Ben Heasman
Francesca Codispoti
community moderator
An Italian in London, Francesca has been documenting her life for as long as she can remember, through photographs, journals, lists, and objects. Discovering documentary family photography as a genre was a pivotal moment in her life, and she never looked back. Through her photos, she aims to show the beauty in the ordinary, particularly in a world obsessed with filtered perfection and fakery. Francesca likes to connect with her subjects and approaches each shoot with the mindset of a photojournalist, aiming to capture the story behind each individual photograph. Francesca has won multiple international awards, including ones with This Is Reportage Family and the Family Photojournalist Association. She loves to evolve as a photographer, even if it means stepping out of her comfort zone. In her past life, Francesca was a tax adviser for the ultra-wealthy, a job she loved until she no longer did.
Francesca's Instagram | Francesca's Website
Image © Francesca Codispoti
Elika Hunt
community moderator
Elika Hunt is a family documentary photographer based in Estonia. She started to love photography back in 2008 and after many wedding and studio pictures she transitioned to a more family documentary approach in 2019. She values perfectly imperfect moments in our everyday life. Her style is spontaneous and natural. Elika observes deeper from the colourful daily life to notice the essence of the subject, the beauty in joy and chaos, love in the gestures. Her creations can be described as perception of perfection in different moments, in people's emotions and behaviour patterns, relationships and their integration. With photographs, she is creating a visual heritage that helps to remember the nature of a person and family, feelings together with stories. She has participated in many Estonian as well as international master classes. She is recognised by various international competitions. She is a member of the Family Photojournalist Association and their TOP25 photographer in 2021 and 2022.
Elika's Instagram | Elika's Website
Image © Taavi Hunt
Sarah Marsden
community moderator
Sarah began photographing births and families in 2017. Sarah's love affair with documentary photography began when she was knee high to a grasshopper. There was a big age gap between herself and her brother and cousins. She loved the old family photo albums that helped to connect her to a past life her family had shared and to see herself emerging from its pages. Humble surroundings, but oh so much love. Sarah began moving from country to country at the young age of 4. Her life has always been filled with the happiest of hellos and the saddest of goodbyes, and so photographs were a way to remain connected with the people, places and life rhythms that meant so much. She is passionate about taking true to life photographs that can transport people back to a particular time frame in their family history; photographs that become a key to unlocking a multi-sensory past memory in the mind's eye for many years to come.
Sarah has won awards in Documentary Family Awards and This is Reportage Family.
Sarah's Instagram | Sarah's Website
Image © Sarah Marsden
Nicole Moss
community moderator
Nicole discovered photography in 2011 when a friend asked her to start a food blog together. After having kids she found that they inspired her more than pasta so she shifted focus to her children. At the end of 2019 she decided to do a 365 project to capture her family memories and has never stopped. She discovered documentary family photography soon into that project and it felt like home. She took a gamble and signed up for a course halfway across the world (Nicole lives in the western United States) called Turning Chaos Into Art and the study of composition and feedback on her images was instrumental in her growth as a photographer. She has won awards for her work from This Is Reportage Family, the Family Photojournalist Association and the Voice photography competition and was an exhibitor in the MFD "Documenting 2022" online exhibit. She has continued learning and practicing on her own family and now other families because she feels strongly about preserving authentic memories of this fleeting time they have together.
Nicole's Instagram | Nicole's Website
Image © Amelia Moss
Nic Shuttleworth
community moderator
Nic has a lifelong interest in real people, real lives and storytelling which began as a child on her mum's mobile hairdressing round, entertaining clients with stories, making drawings and paintings for anyone who would take them! Following many years in the design and art direction world, specialising in brand development and storytelling, Nic found documentary family photography and everything just made sense. Photography, as 'storytelling' now lies at the heart of her approach, fascinated by the creative potential of a photograph to capture something truly unique and special about a particular moment. Nic continues to develop her creative process through immersing herself in the lives of others, to make images which expose real narratives. She is passionate about raising the documentary genre and uses her experience in design and art direction to create beautiful, one-of-a-kind pieces of art for families and their homes.
Nic's Instagram | Nic's Website
Image © Anna Mehta
Rebecca Thompson
community moderator
Rebecca made the jump from public relations to photographer five years ago, when she realised that she wanted to create the stories she wrote about day in, day out. Having been obsessed with stories from a child, Rebecca stumbled into documentary photography when she was trying to photograph her own high energy children and finding the traditional style of portraits lacking. Fast forward to now, and Rebecca has
photographed families up and down the UK becoming a specialist at photographing children, embracing their personalities and love for life, to capture true family life. She also works with brands that are predominantly aimed at children and the natural world, offering brands the unique chance to capture children as they are, without the need for studios and forced smiles. Rebecca's work encapsulates the very essence of childhood and the freedom that only being
yourself will allow.
Join our growing community!
It's totally free and we get up to all sorts of fun there – including regular LIVE interviews with documentary family photography superstars and business experts from across the globe, helpful advice and feedback from a friendly community, and a lot more!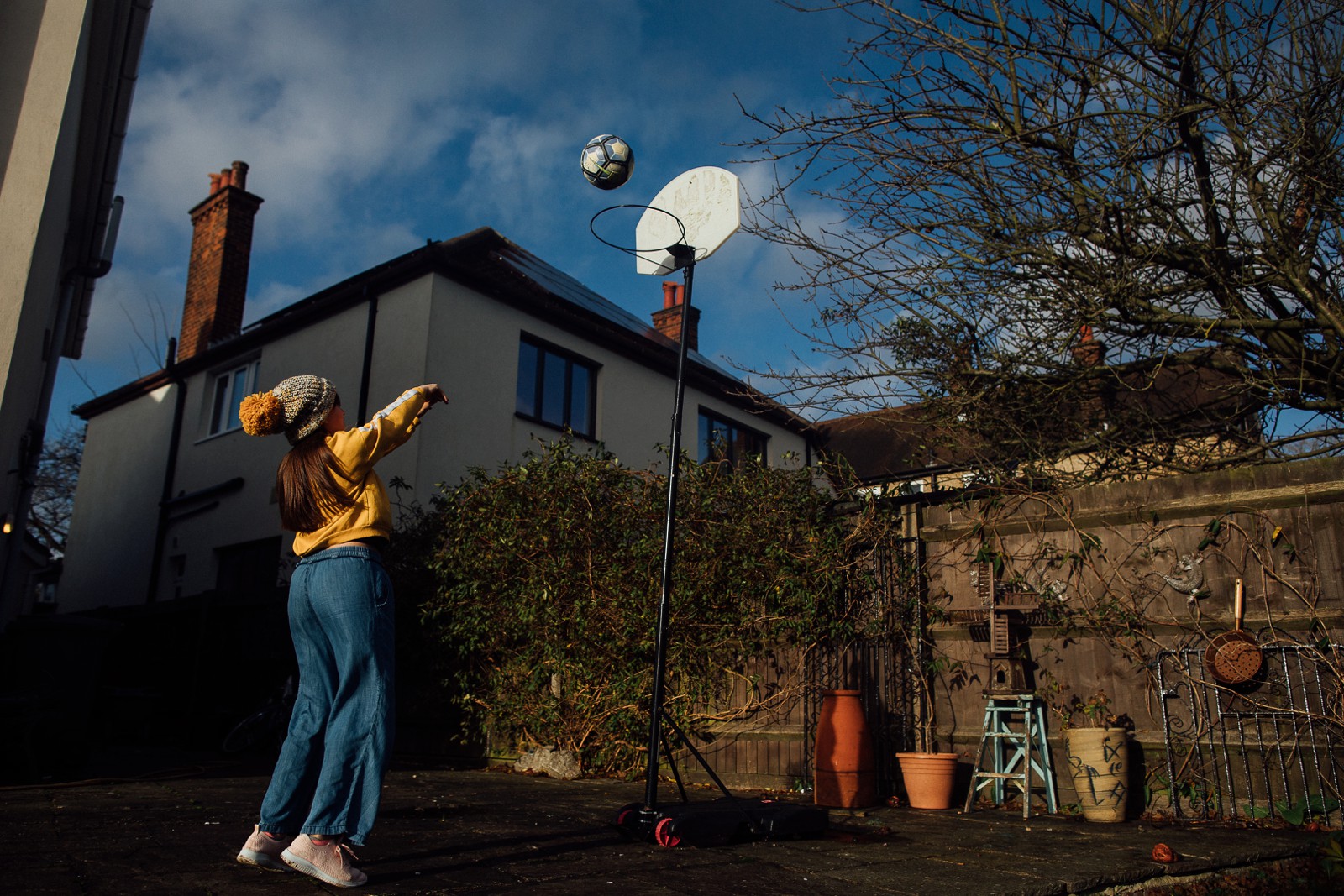 Image licensing
To license any images featured on this website for commercial use, please get in touch with us with information on potential usage and we will provide you with a quote.