Learn how to start portfolio building with real life families. This course will cover:
Know how to find the right families for you.
Gain confidence and experience as you practice your client skills, creative practice and workflow.
Understand how to choose what to include in your portfolio and how to develop it.
At the end of the course you'll have the seeds of a client base and the start of your own portfolio.
This course launches soon. Join the waiting list to be the first to know when it does.
Don't take it from us
This course is brand new, but here's some feedback from Alice's 1:1 mentoring students:
"My mentoring experience with Alice was fantastic and just what I was looking for to help me at the start of my photography business. Alice brings the perfect blend of calmness, encouragement, constructive criticism, creative insight and analytical skills to every session. Her amazing experience, talent and passion for both documentary family photography and supporting fellow photographers shines through – I feel lucky to have been able to learn from her! My main goals were to improve my technical skills and creativity as I worked on developing my portfolio and I have definitely achieved this, and gained in confidence as a result. I wouldn't hesitate to recommend mentoring with Alice – her wisdom is invaluable! Thank you, Alice!" — Kerrie Rhodes
"On making the switch from lifestyle to documentary family photography, I booked a mentoring session with Alice for guidance in refining my portfolio. It was such a massive help! She was able to view the images with the objectivity I was lacking and to provide honest and constructive feedback using her expert eye. She has such amazing attention to detail and really took the time to fully understand the motivation behind my photography and my specific brand.
I was amazed at the amount we managed to achieve within the session and have come away with a set of images I feel really pleased with, as well as the confidence to push my business to the next stage. I can't recommend working with Alice enough." —Nina Raingold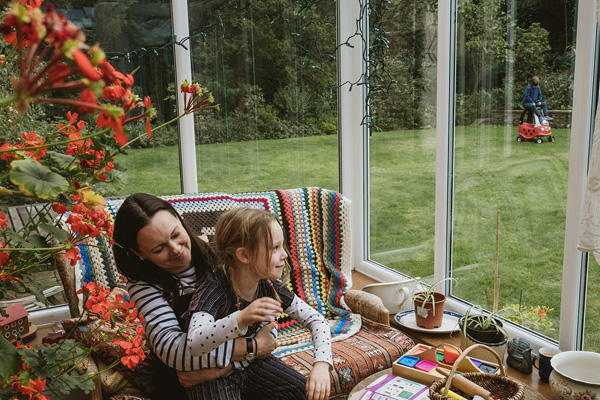 Alice Chapman
Alice has been a family photographer since 2011. The moment she realised documentary family photography was an established genre was the moment everything started to make sense. Alice is passionate about enabling families and children to be themselves in their family photos so that she can champion their individuality. Alice has been listed four times as the top UK family documentary photographer by the Family Photojournalist Association, winning many awards. Alice is a This is Reportage Family multi-award winner and a Documentary Family Awards finalist. With 15 years' people management experience, Alice only misses two things from her corporate days; office cakes and developing people's skills. A qualified coach and experienced mentor, Alice is passionate about helping photographers to plan, do and grow.