The Business of Documentary is an intensive mentored pricing and marketing business course that will give you all the tools you need to design a successful documentary family photography business and set you up for long-term success on your own terms.
This course is for you if you want to:
attract clients that get documentary family photography

nail your brand and learn how to shout about it in your own voice – stand out from the crowd

earn a living doing what you love (there's no glory in being a starving artist!)

sell what you love in the way that feels authentic

get ready to launch a family photography business when the time feels right for you, or get on top of running your business – instead of being ran ragged by it

invest in yourself to take your business to the next level
We hold your hand throughout, covering everything you need to know to run a sustainable family photography business, enabling you to be the professional photographer you want to be.
Here's what you'll work on:
managing yourself based on your personality traits
understanding your expenses and time costs and how they impact your bottom line
the nuances of pricing in the documentary genre
refining your pricing structure: what to charge and how to charge it
designing a sales process that feels authentic to you while making you profitable
understanding the type of client that books documentary shoots
nailing your unique brand voice and learning to project it confidently
marketing beyond social media
designing a workflow without the overwhelm: how to keep on top of everything
financial planning and income projection as your business goes from strength to strength
and so much more!
"Drop what you're doing and sign up for this course! I would've spent three times what this cost had I known the value of what I got." — Sarah
When you're in, we are an open book – you can ask us anything. Here's what you get when you enrol:
four months of learning and mentoring with Alice and Antonina in a small online group setting
a series of optional group Zoom calls to guide you, answer your questions and keep you accountable
tools and templates to apply everything you learn right away
24/7 access to a private Facebook group for additional support, encouragement and accountability from your mentors and your peers
a 1-2-1 call at the end of the mentorship to help you come up with a personalised plan of action and to discuss your next steps
advice, support and cheerleading from two experienced working documentary family photographers with over 20 years combined experience

honest feedback: we know what works and what doesn't and we've got your back
a new understanding of how to run your business effectively, efficiently and sustainably, so you can focus on creating beautiful images for your clients and continue doing what you love
"With my new pricing the session I'm doing this Friday will more than cover the course investment" — Michaela
"Drop what you're doing and sign up for this course! The material is so thorough and complete. It's easy to read through and listen to. You have to do the work, but Alice and Antonina are there to assist and cheer you on. I would've spent 3x what this cost had I known the value of what I got!"
Sarah Wimmer Steffen
"Alice and Antonina have poured so much knowledge, experience and a huge amount of care into creating this course full of business mastery and spreadsheet heaven. The course has everything and anything you'd possibly need to know about starting or transforming a documentary photography business from a place of support and guidance every step of the way. I'll be forever grateful."

Nic Shuttleworth
"The course covers absolutely every aspect of running a business in comprehensive detail with the added value of Antonina and Alice's invaluable experience, feedback and support. I love that from the very first week, I was able to put in place changes that made a difference to my business straight away and now, as I'm reaching the end of the programme, have a solid foundation for development and growth. I feel confident in my pricing, clearer about who my target clients are and how I can reach them, have a workflow that makes sense to me and really benefits my clients and I'm excited about the future!"
"I've thoroughly enjoyed this course. The materials are presented in a logical, well designed way, and contain all of the essential elements needed to get your business off the ground. Antonina and Alice are both excellent resources and more than willing to help in any way they can. They are active in the Facebook group in addition to the weekly zoom calls, which is wonderful for ad hoc questions or stumbling blocks that come up. Most importantly, they've helped me to solidify and reaffirm many things I've been struggling with over the years so that I can finally move forward as a sustainable small business. I am very excited to see what the next year holds!"
Cindy Esquibel
"I feel like The Business of Documentary course is what I've been needing – and looking for – for a long time! The amount and quality of information given by Alice & Antonina is priceless. By far, one of the biggest benefits is finally being able to understand & visualize my numbers and proper pricing. More so, believing that my time and work are worth it. I genuinely can't emphasize enough just how much detailed education you receive between the zoom calls and the lessons. In the past I've felt a little lost in a sea of portrait photographers – how do I price/ market/ brand for this? Who do I bounce ideas off of when I don't know other documentary photographers? With this class, you are essentially being given a blue print for a successful documentary business and cheered on as you work your way through it! Both Alice & Antonina were incredibly gracious with answering many questions and sharing their insight and expertise. These ladies created such a positive & helpful environment. You can tell they honestly want you to succeed and flourish in this industry, and thanks to their guidance, I feel like I'm capable to do so!"

Kylee Meyer Reed
"This course really exceeded all of my expectations. I was looking for some advice on the financial side of my photography business but I got this and so much more. The manual which comes with the course contains a wealth of information about pricing, selling, marketing, branding and business planning and this alone is worth investing in. I wasn't expecting to find the weekly Zoom meetings so invaluable – the chance to hear other perspectives from like-minded colleagues on their own business journeys was really eye opening and I'm sure that being part of this community will have many benefits going forward. Alice and Antonina really gave their full attention to each individual participant and were very open in sharing their expertise gained over many years of combined experience in the field. I now feel like I have all of the tools required to take my business to the next level and to make it fully sustainable. I feel excited for the next steps and really grateful for everything I have learned."

Nina Raingold
"Once again the Made For Documentary team have created an incredible learning experience.  I now have a complete set of tools with which to run my business with confidence.  I have gained a deep understanding of the finances of my business, both day to day and longer term, a clear brand voice and defined actions to move forward.  Antonina and Alice have been at hand throughout, no question too silly or too complex. I finally feel much more as though I am running a business rather than being run ragged by it!"

Rebecca Lewis
"I loved getting back to basics with my business and making sure everything I needed was in place and then moving on to look at pricing, key marketing activities and work flow. It was a bit of a kick up the bum to get on with things and gave me confidence in pricing my work correctly in order to be sustainable. Thank you Alice and Antonina!"

Rosie Dedman
"This course was the best investment for my business, so much specific and personalised advice in an incredibly supportive environment. Thank you so much!"

Anett Pengelly
"I cannot say enough great things about this course! I went into it with little to no idea on how to grow and transform my hobby into a business. Antonina and Alice handed me a road map to follow that I could take at my own pace. The course materials are invaluable and something that I will refer back to over and over again. As with all the Made for Documentary classes, they create an atmosphere where everyone can grow and learn from whatever stage they are at in the process. I'm so glad I signed up!"
Samantha Vaupel
"Antonina and Alice have both been so generous with their knowledge and experience.  I feel like now, more than ever, I am clearer about my branding, my message, what I want to say and who I want to work with. Before I started this course I wasn't 100% sure why I was struggling to make my business profitable. Through the coursework and support from Antonina and Alice, I have identified my weaknesses and strengths and gained an educated insight into what my next steps need to be to move my business forward."
Teresa Eldridge
This class is your playbook for starting a documentary family photography business!  Alice and Antonina give you all the tools to design a business that YOU want while cutting through all the overwhelm that comes with starting something new.  I now have a clear path and the confidence to make my dreams of running a documentary family photography business a reality.  If you've had a similar dream, sign up for this class…right now…do it!  You will not regret it."
Christine Passler
Find out more about what's inside: a Q&A with our alumni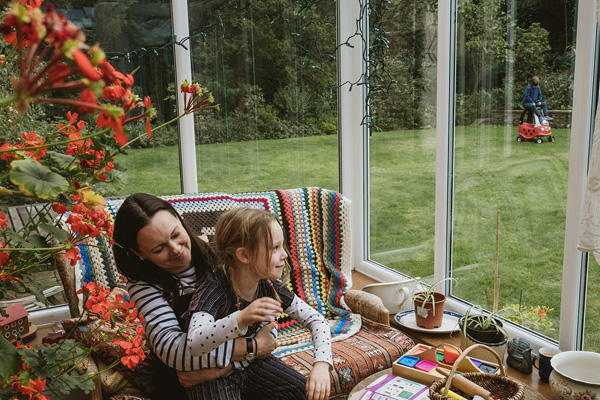 Alice Chapman
Alice has been a family photographer since 2011. The moment she realised documentary family photography was an established genre was the moment everything started to make sense. Alice is passionate about enabling families and children to be themselves in their family photos so that she can champion their individuality. Alice has been listed five times as the top UK family documentary photographer by the Family Photojournalist Association, winning many awards. Alice is a This is Reportage Family multi-award winner and a Documentary Family Awards finalist. With 15 years' people management experience, Alice only misses two things from her corporate days; office cakes and developing people's skills. A qualified coach and experienced mentor, Alice is passionate about helping photographers to plan, do and grow.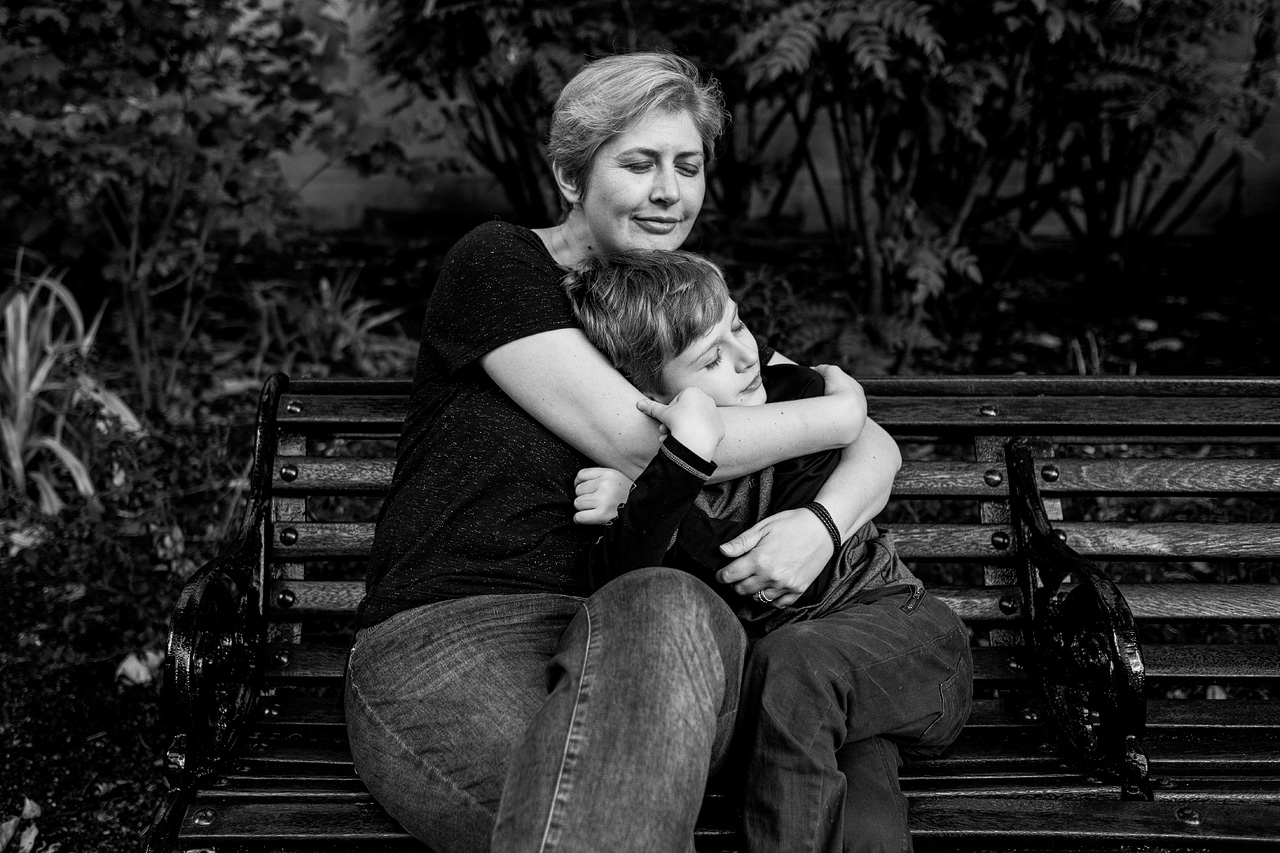 Antonina Mamzenko
Antonina is a recovering lawyer who moved from Russia to the UK in search of an adventure and found her home. She started her lifestyle family photography business back in 2009 and after getting tired of telling people what to wear and where to sit, transitioned to a more documentary approach in 2015. Over the past 10 years she has become one of the leading UK family photographers working with clients from all over the globe. Her superpower is documentary portraiture and capturing authentic moments of humour and connection. An introvert to the core, she is passionate about teaching photographers how they can run a profitable photography business while playing to their unique strengths – and without burning out.