The current run is sold out – get on the waitlist
Add your name and email address below to be the first to know when the next run of this course opens up.
Turning Chaos into Art is an intensive and interactive group mentoring programme which will enable you to become a better and more intentional documentary family photographer.
Starts 13th February 2023.
Our students' work
These are just a few examples of the work our students have created during the mentorship…
During this mentorship, we will give you the insight and the tools to consistently create rich, complex and beautiful documentary family images. You will graduate with the knowledge that you can consistently craft powerful, storytelling images, even when all hell is breaking loose.
You'll learn how to…
use the documentary ethos in family photography to create successful storytelling images
stop chasing the shot and start shooting intentionally
use different techniques to infuse a photograph with sense of mood and feeling
create dynamic images that excite the eye of the viewer
amplify details in a photograph to elevate an image from nice to powerful
use composition and organise elements in a frame to make sense of complex scenes
and so much more…
"Turning Chaos into Art has been the best investment into myself as a photographer. Learning about composition in the documentary genre has been fascinating. Emma and Antonina's assignments inspire and challenge you. Their explanations provided so many 'lightbulb' moments and they have made me much more intentional in my work. At first it is feels nerve wracking having your work critiqued but Emma and Antonina share their knowledge in such a kind and inspirational way. If I could I would do it all again – it really has been such a fantastic experience!"
Anna Mehta
"Turning Chaos into Art is such a well put together course. It is intense and requires commitment, but it is so very rewarding. The bi-weekly group feedback and critiques are invaluable. Whether you are wanting to run a photography business in this genre or just hone your skills for your own photography art, I feel this course is a fantastic resource and great value for money and highly recommend it. On top of all this, you also get to meet some great photographers and develop a wonderfully kind and caring community as you cheer each other on."
Sarah Marsden
"The course has been invaluable to me, I can't express enough how much it has changed the way I see everything and how that might work within a frame. Antonina and Emma are there every step of the way and really go above and beyond to help guide you through each assignment with their wealth of experience and knowledge of Family Documentary. Investing in the course is the best decision I've made for my creative development in years and I would highly recommend it!"
Nic Shuttleworth
Get a glimpse inside…
Image critiques are an important part of Turning Chaos into Art and your growth as a photographer – here's how they work:
four months of intensive learning and mentoring with Emma and Antonina in an intimate online group setting;
the benefit of two experienced working documentary family photographers guiding you and giving you feedback at regular intervals, pushing you to do things you never make time for on your own;
an improved confidence as a documentary shooter;
a deeper understanding of how to intentionally craft more impactful and complex photographs;
practical assignments that will make you focus on specific techniques to confine concepts to muscle memory;
personalised feedback at every step of the way (because this is the BEST and FASTEST way to grow as a documentary photographer);
a 121 call with Emma and Antonina;
a combination of written and video instruction that breaks down the key elements of a documentary image, accompanied by assignments designed to underpin the lessons;
live group critiques every two weeks and 24/7 access to a private Facebook group for extra support;
a supportive group of like-minded photographers who will inspire you, cheer you on, and keep you accountable;
a timetable of commitments from day one so you can plan your diary and know exactly what to expect and when it will happen.
"This course is the single best thing I've ever done for my photography. Emma and Antonina are both fabulous teachers and give invaluable feedback during the critiques in a very supportive way. When I started the course I was happy with some of the photos I was taking and frustrated by others. After finishing the course, I had a set of tools to use to capture moments in an artful way, and a solid understanding of what makes an image great. I am taking images that I love more consistently and I can assess what I can improve in my own images for the next time."
Nicole Moss
"Antonina and Emma have created a special space for documentary photographers. The assignments and group critiques were invaluable and filled with insight, enthusiasm and humor. The feedback was extremely thoughtful while always pushing each student to create stronger imagery. As true mentors they didn't just stop with the technical side of photography. They encouraged taking risks, critical thinking, not taking ourselves too seriously. Best of all learning from the process itself. Even though I would love another 6 months of encouragement and feedback from this mentorship, I have a clear vision on the trajectory I want to take my photography."
Jesssie Ellis
"To say that this course has been life changing is a huge understatement. Not only was I blown away by the cleverly designed programme, the quality of teaching by Emma and Antonina has been truly outstanding. They provided us all with a safe space where we could learn, grow and connect and every single critique was filled with respect, laughs and more "aha!" moments that I can count. Six months ago I had an undeniable fondness for this genre… now, thanks to these incredible mentors, I am head over heels in love with it."

Claire Arnstein
"This course is the single best investment I made in my photography practice and changed the way I photograph forever. Before it started, I was already in love with the documentary genre, but my photos didn't turn out how I wanted. Through techniques, practical assignments and critiques, TCIA taught me how to elevate my photos to tell a compelling story and enabled me to unlock the images in my head. As an amateur who was documenting my own family, one wonderful thing happened by the time I finished: I called myself a photographer and found the confidence to document other families."
Francesca Codispoti
"When I signed up for Turning Chaos into Art, I was equally excited and terrified. I had just launched my business a few months prior and received very few critiques from fellow photographers. I knew I was missing some main aspects of photography in my work and had to push myself to actually learn it and to coast by! Antonina and Emma, from the first meeting, put my terror at ease and made the whole process so enjoyable and mind opening. They made the lessons easy to understand with both written and visual examples. The critiques with my fellow students had me busting out laughing and made me "see" why things work and how we could improve for the next time. I am so thrilled to have these astounding women guide me towards being a better photographer, they have truly been my biggest cheerleaders and I love the constant support even after the course has finished. Turning Chaos into Art has definitely made me see my clients in a different way and offer them even more stunning photos than I could have made on my own!"
Sarah Steffen
Our students' work
These are just a few examples of the work our students have created during the mentorship…
Group mentoring is mentoring on steroids.
Not only do you learn from your own critiques, by being in a safe, intimate group setting you also get the benefit of watching and learning from the critiques of your peers.
You're less emotionally attached to the work of others, giving you an objective understanding of their critique which reinforces the feedback that you get about your work and progress.
"Enrolling in the Turning Chaos Into Art Mentoring Course was my gift to me and I've enjoyed it so much! Antonina & Emma are the kindest mentors you'll find and the bi-weekly image critiques were a fun experience where I learnt so much. Because you see everyone's images critiqued, you basically learn 10x as much as you would on your own. I've never picked up my camera up in down season as much as I did during this course. I've been photographing weddings and families for 6 or 7 years now and I can honestly say I still learned tons even when I already know how to take a good photograph. I feel my images are more multi dimensional and I've learnt how to include elements in the frame to tell a better, more meaningful story.  Enrolling in this course turned out not to be just a gift for me, but for my clients too."
Fardo Dopstra
"This mentorship will take your images to the next level! Each lesson covers a different technique, and builds on previous lessons. The critiques are invaluable! Antonina and Emma are SO generous with their time, and the level of detail they provide in their feedback. By the end of the class you will be creating stronger images."
Christine Passler
"Turning Chaos Into Art does what it says on the tin. It takes all the swirling ingredients that make up a really good documentary image and it breaks it down into each individual element. Then it slowly helps you to build those pieces together to allow you to make photos you will be proud of. I have purchased a fair few photography courses over the years but TCIA has been, by far, the best investment I have made for my own creative development. In fact I wouldn't really call it a course, or a mentorship, it has been more like an inspiring journey with friends."
Vicki Cracknell
"I knew it would be great, but it has well and truly exceeded all my expectations. I went into this course loving the genre of documentary photography, but not quite knowing how to approach it myself. But this course is fantastic at breaking it down and making it achievable. It takes you out of your comfort zone and that's a good thing. And Emma and Antonina are always there to help guide and cheer you on! I learned so much from this course and I'm incredibly proud of all the photos I took for each of the assignments. Photos that wouldn't exist if it wasn't for this course, so thank you both."

Fiona Russell
"I cannot say enough great things about Emma and Antonina. They are amazingly talented photographers and excellent instructors. I walked away from this course having learned so much. They carefully broke down a different technique each week and gave insightful and constructive feedback that enabled me to grow as a photographer. I watched as my work improved over the course of 6 months and was able to easily apply what I had learned to make my images stronger and more impactful. I'm so glad I decided to sign up for Turning Chaos Into Art and I can't wait to enroll in another course!"
Samantha Vaupel
"For some time I had been feeling a level of frustration with the work I was producing as well as the work I was seeing. I felt stuck creatively and knew I needed to shift gear drastically but didn't quite know how to go about it. Signing up for 'Turning Chaos into Art' has given me the best push that I needed to drive into the next phase of my photography practice. I've only just scratched the surface of the rich and complex techniques taught by Emma and Antonina and I know that I will be practicing and perfecting them for many, many years to come. A huge thank you to Antonina and Emma who have been so generous with their time during this rich and in-depth mentoring course."
Amanda Jane Dalby
"I'm absolutely loving it. It's the best thing I've done since picking up the camera in the first place. I'm going to miss it so much – it's totally changed everything for me."
Michaela Strivens
"This course has almost been a sort of lifeline! I've done my fair share of online courses over the years but this has been absolutely one of the best – teaching, content, pace, community and people all exceptional."
Rebecca Lewis
"Turning Chaos into Art was a game changer for me. My ability and confidence to take "different" pictures grew so much. Emma and Antonina are brilliant teachers. They are fun, respectful and brought me out of my comfort zone."
Pia Vogel
Who is this programme for?
Whether you're shooting for yourself or are running a business, this course will help you become a better, more intentional documentary photographer. This is an advanced programme, and so you will need a solid understanding of using your camera in manual or semi-manual modes. The programme will guide you through all the peculiarities and the different technical and creative skills required to shoot in a documentary way. It will improve your understanding of how to elevate a pretty photo into an artfully crafted documentary image that tells a story.
What happens after I enrol?
Once you enrol, you will receive an automated order confirmation email. Approximately one week before the programme begins you will receive instructions on how to access the learning platform, the private Facebook group, and all other information to get your set up and ready to learn.
What if I change my mind?
Because of the personalised nature of this mentorship and the limited number of spots available in each run we expect our students to be fully committed to the programme when they enrol. With this in mind, the mentorship fee is non-refundable. Please read our full Terms and Conditions here: https://learn.madefordocumentary.com/terms
How much time each week will I need to dedicate to this mentorship?
Every two weeks we will release a new module and a corresponding assignment. They should take you about 30-60 minutes to read and watch, and a few hours each week to shoot (this could be photographing your own family, arranging portfolio building shoots, or practicing during client sessions). At the end of each two week period, there will be a live group critique conducted via Zoom which typically takes about 3-4 hours. Each critique is also recorded, so if you can't make it, or can't watch it in full, you can access the recording later. You will also need to allocate time for 121 calls with Emma and Antonina at the start and the end of the programme.
What are the timings for the group critiques?
The timings will be set in advance and published closer to the start time. The critiques typically take place on Sunday evenings and Monday mornings (London, UK time). You will be assigned a time slot so you know roughly when to log in to Zoom.
What if I can't attend the group Zoom calls?
You will receive dates for the group critique Zoom calls in advance. If you know you won't be able to make it live, you will be able to submit your images and questions in advance. All calls will be recorded and posted on our education platform so you can watch (and re-watch) later. We have had students who were not able to attend any of the live Zoom calls and they still got as much out of the course as others.
What payment options are available?
You can either pay in full, or we have an easy option for you to pay in 6 instalments. We accept all major credit and debit cards.
How many spots are available?
This group mentorship is limited to 14 students to ensure an in-depth experience, so that each participant receives regular individual feedback.
How long will I have access to the course materials?
You will have access to the materials for the duration of the mentorship and will be able to download any content you want to keep before the end of that period. You will have access to the Facebook group for the duration of the mentorship and for as long as you wish afterwards so you can continue to benefit from peer support in your group even after the course wraps up.
How much face time will I have with the mentors?
Each student will have two private Zoom sessions with Emma and Antonina, one at the start of the programme and one at the end. You will also get live group mentoring calls every two weeks to review the work that you have produced in response to the assignments. There is also a private Facebook group to ask questions and request feedback in-between the group sessions. 
I have more questions!
Great! Email us at hello@madefordocumentary.com and we'll answer any questions you might have.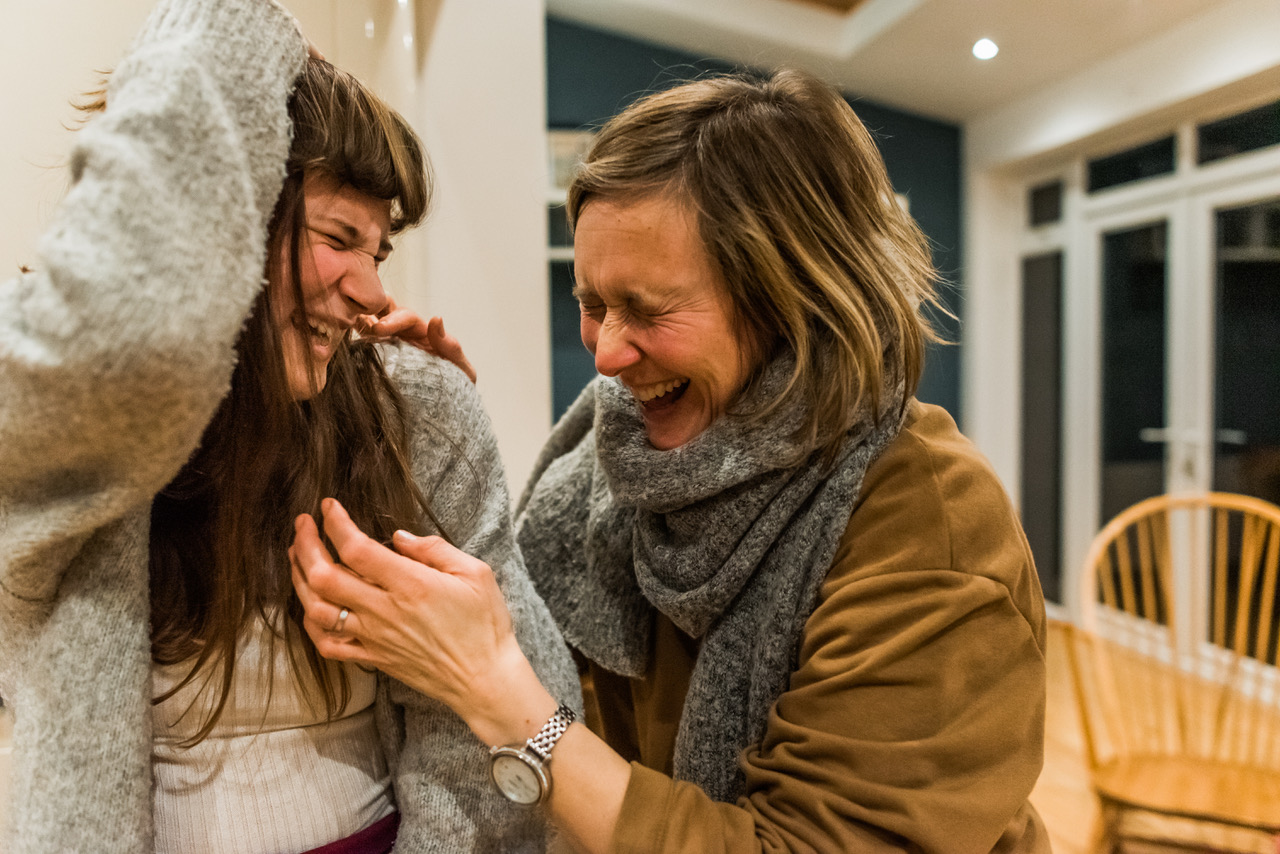 Emma Collins
From humble beginnings of wrapping newborn babies back in 2010, to having a successful lifestyle business, Emma has become one of the leading documentary family photographers in the UK and has won several Documentary Family Photography awards, including Best Overall and Environmental Portrait categories twice in a row. In 2021 she has been shortlisted for the Alpha Female Award by the World Photography Organisation. Her heart has been won by the powerful stories that documenting family life offers, showing families that life doesn't have to be manicured, that what they have together is their perfect. She is passionate about spreading this message, raising the profile of the genre and teaching photographers how to elevate their images to create art from the everyday chaos.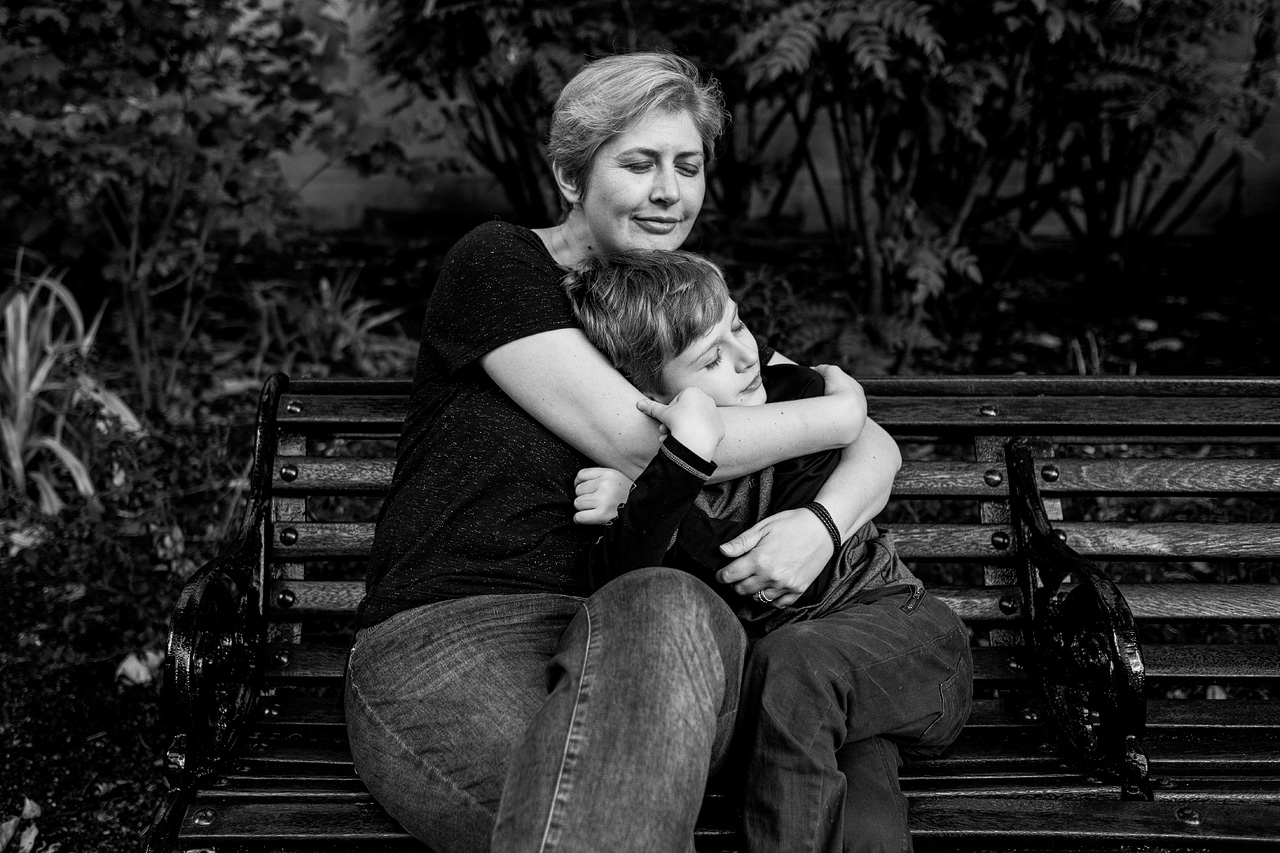 Antonina Mamzenko
Antonina is a recovering lawyer who moved from Russia to the UK in search of an adventure and found her home. She started her lifestyle family photography business back in 2009 and after getting tired of telling people what to wear and where to sit, transitioned to a more documentary approach in 2015. Over the past 10 years she has become one of the leading UK family photographers working with clients from all over the globe. She has been shortlisted for Portrait of Britain twice, and her work has been published and exhibited nationally and internationally, including in the Royal Academy of Arts in London, UK. Her superpower is documentary portraiture and capturing authentic moments of humour and connection. An introvert to the core, she is passionate about teaching photographers how they can run a profitable photography business while playing to their unique strengths – and without burning out.