Many photographers I speak to tell me they often feel like impostors, scared of taking the plunge and trying something new, scared they are not good enough to start a business, or submit their images to a competition, or even share it on social media. The list goes on.
Let me reassure you that while impostor syndrome can feel very real, in the vast majority of cases it does not reflect the objective reality.
What's worse, those who suffer from it disproportionately are smart, capable, talented women. I've met too many of them. I am one of them.
Every single day the impostor syndrome sits on my shoulder and whispers into my ear that I'm a fraud, that I don't know what I'm doing, and that people are going to find me out sooner or later.
Sounds ridiculous, doesn't it? You know it does, and I know it does.
Unfortunately, I don't think it's going to go away anytime soon, judging by how many successful people confess to experiencing it (Michelle Obama, Viola Davies, and many others among them) but over the years I've learned to deal with it and quiet the crippling fear it induces.
Here's how you, too, can deal with a bout of impostor syndrome:
1. Talk it out with a trusted friend
Having a support network where you can be honest and not fear judgement is one of the most important tools you have, especially as a solopreneur or an artist. Plus, your friends are likely going through something similar and knowing you're not alone in your struggles and can lean on each other for support is invaluable.
2. Let go of perfection
No one is perfect, and neither should you be. "Better done than perfect" needs to become your new mantra. Print it out and put on a wall in front of you (I have!). Commit to progress, one tiny imperfect step at a time.
3. Collect your wins
Save and record all positive feedback, comments, awards and features, however small. When the impostor syndrome takes hold look at it to reaffirm that you are not, in fact, a fraud.
4. Scared? Do it anyway.
Know that fear and excitement can often feel the same in your body, so when you're scared to do something new or big, remind yourself to take a deep breath, step out of your comfort zone and give it a go anyway.
5. Get inspired
These are my favourites when it comes to overcoming fear and impostor syndrome: You're a Badass by Jen Sincero, Do the Work by Steven Pressfield, and The Year of Yes by Shonda Rhimes.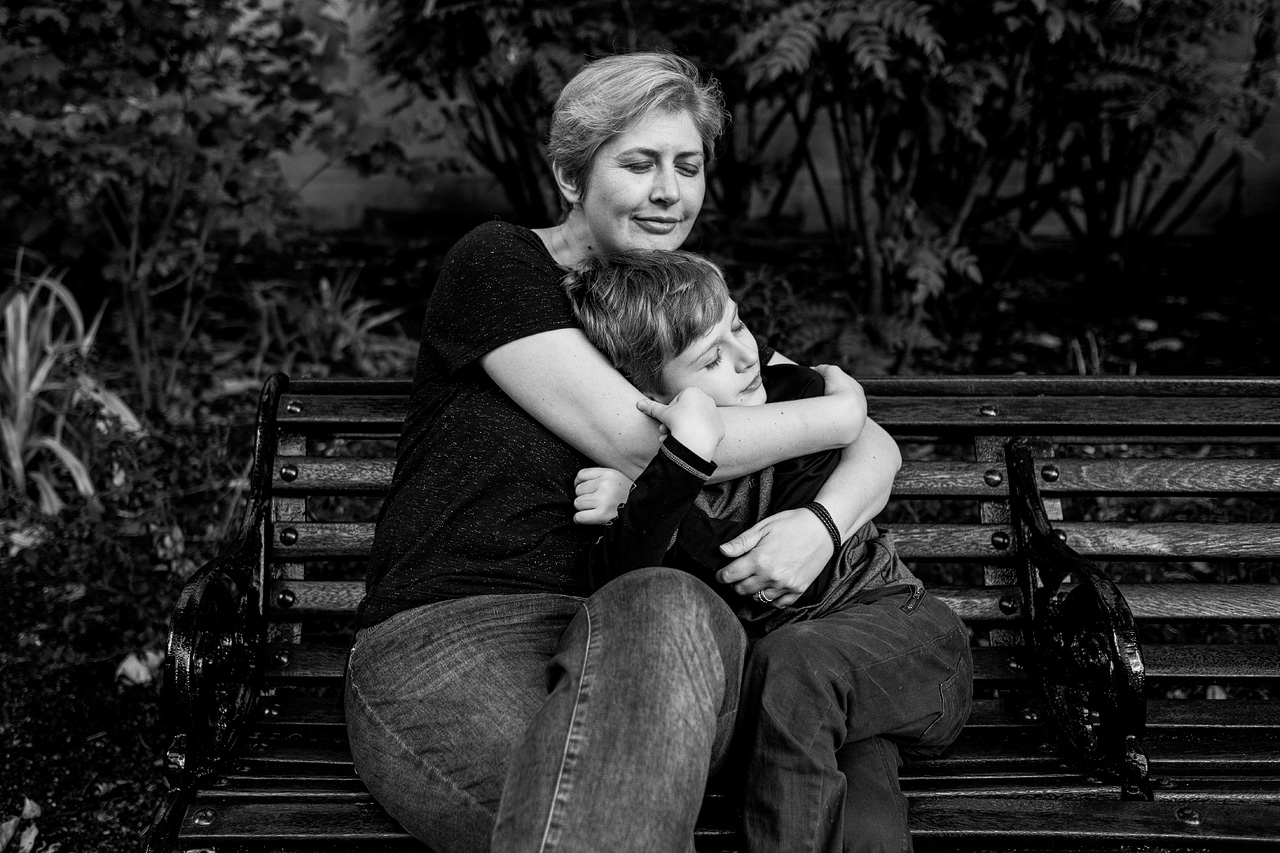 Author: Antonina Mamzenko
Co-Founder, Made for Documentary.
Antonina is a recovering lawyer who moved from Russia to the UK in search of an adventure and found her home. She started her lifestyle family photography business back in 2009 and after getting tired of telling people what to wear and where to sit, transitioned to a more documentary approach in 2015. Over the past 10 years she has become one of the leading UK family photographers working with clients from all over the globe. She has shortlisted for Portrait of Britain twice, and her work has been published and exhibited nationally and internationally. Her superpower is documentary portraiture and capturing authentic moments of humour and connection. An introvert to the core, she is passionate about teaching photographers how they can run a profitable photography business while playing to their unique strengths – and without burning out.